MERIT X – Streamlining trade
We are dedicated to facilitating trade between the USA, China, West Africa, and Europe with a  tech-focused approach. Our innovative manufacturing, procurement, sourcing, and process optimization solutions are designed to streamline operations and enhance efficiency, providing companies with the competitive edge they need to succeed. With our portfolio management services, we can help reduce product portfolio costs and optimize supply chain performance, making international trade more accessible and profitable for your business. At MERIT X, our owner-led approach prioritizes fast and effective decision-making, ensuring that your business receives the attention and solutions it needs to thrive. Let us be your partner in success with our top-tier consulting services.
Process Optimization and Consulting
We provide innovative manufacturing solutions for SMART card technology, RFID, QR code cards, payment cards, RFID entrance, and access control. Our cutting-edge technology solutions are designed to bring a modern tech-focused edge to your operations. With our expertise, you can trust that your business will be at the forefront of technology.
We offer modern portfolio management solutions designed to optimize your business operations. Our tech-focused approach helps to reduce portfolio costs while maintaining high-quality standards. With our long-standing procurement network, we specialize in providing efficient and cost-effective solutions in industries such as RFID, access control, smart cards, promotional gifts, and security. While these are some of our main focus areas, we also provide solutions for other industries. Let us help you achieve your business objectives through optimized portfolio management.
Our sourcing process is designed to ensure reliable procurement sources.
We conduct due diligence on all suppliers, eliminating the need for your business to take on this responsibility. Focus Markets are China, West Africa and Europe
At MERIT X, our goal is to provide you with the best sourcing solutions to help your business thrive.
Process Optimization and Consulting
Our core focus is on providing comprehensive supply chain process optimization and consulting services tailored to meet your specific business needs. Our experts take a personalized approach to streamline your supply chain processes, improve efficiency, and reduce costs. We implement best practices and cutting-edge technology to drive productivity and profitability. While we offer ERP implementation services to complement our process optimization, it's completely optional and not mandatory. You can choose to implement our optimized processes into your existing systems or adopt a new ERP solution at your discretion.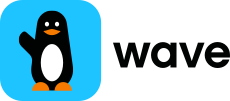 Contact MERIT X GmbH to learn more about our innovative manufacturing, procurement, sourcing, and process optimization and consulting solutions. We are here to help you streamline your operations, bring a modern tech-focused edge to your business, and take your business to the next level.
GET IN TOUCH WITH OUR EXPERTS!